Welcome to the official site for Portland-based artist Arvie Smith. Here you will be able to view collections of his acclaimed paintings, learn more about his experiences, and find out what inspires his work.
Through Arvie's paintings, he challenges the viewer to confront both historical and modern injustices facing African American's.
Feel free to contact Arvie if you would like to feature his work or are interested in learning about pieces that may be available.
Arvie Smith interviews with OPB's April Baer during State of Wonder.
"It's nothing new. In fairness, I don't think every white person you meet understands or believes that that really happens to black people on a daily basis, and they don't believe that somehow because of those actions they are presented with privilege."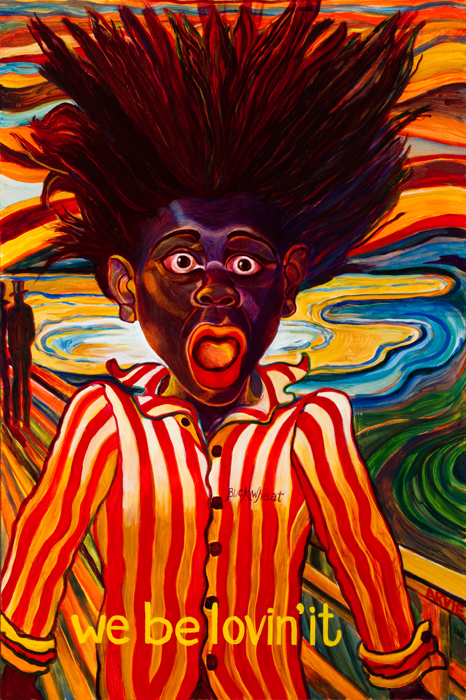 Artist Arvie Smith talks about his APEX exhibition at the Portland Art Museum in 2016.